Puzzellijst - Uw fotopuzzel, ingelijst nog mooier
U kent dat zeker wel, het laatste puzzelstukje is net gelegd en u bent best wel trots op het eindresultaat. En nu? Met een puzzellijst kunt u eigenlijk nog wel een kroontje op uw werk zetten. Dit is volgens ons stukken beter dan de puzzel weer uit elkaar te halen en alle stukjes terug in de doos te doen: Zo'n bijzondere fotopuzzel hoort toch een ereplaats te krijgen. Uw lievelingsfoto als puzzel achter glas is wel even iets anders als een alledaagse decoratie.
Houdt u er wel rekening mee, dat iedereen nieuwsgierig zal zijn, want deze zilverkleurige puzzellijst is niet alleen elegant, maar ziet er met de fotopuzzel erin ook nog eens echt goed uit. Interessante details, zoals het profiel of het ophangsysteem, geven de lijst een eigen karakter. Een tijdloos design, de functionaliteit en de professionele afwerking maken van de lijst het perfecte accessoire voor de fotopuzzel.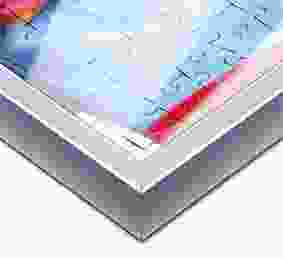 Kies uw puzzellijst:
Waarom u een puzzellijst goed kunt gebruiken
Als u de eerste keer een fotopuzzel ingelijst aan de muur ziet hangen, zult u begrijpen, waarom de puzzellijst zo populair is. Chique en elegant samen met een product, dat op zichzelf al buitengewoon is. Geen wonder dus, dat steeds meer stijlbewuste mensen hun interieur hiermee decoreren - nog individueler gaat bijna niet.
Maar dat is nog niet alles. Er zijn ook pragmatische redenen om een puzzellijst aan te schaffen. Puzzelen is de enige ontspannende vrijetijdsactiviteit, die tegelijkertijd spannend is. Soms kost het uren van concentratie en genegenheid totdat de fotopuzzel eindelijk klaar is. Dan ligt het voor de hand, niemand wil zijn kunstwerk daarna weer kapot maken en alles weer in de doos pakken. Op dat moment komt zo'n mooie en praktische puzzellijst natuurlijk wel heel erg gelegen.
Uw fotopuzzel stofvrij houden, goed beschermd van A naar B vervoeren of ophangen zonder hoeven te lijmen - allemaal goede redenen voor een puzzellijst.
Stelt u zich eens voor, dat u voor de eerste keer een puzzel met uw lievelingsfoto erop cadeau krijgt. En dan krijgt u daar ook nog eens de passende puzzellijst bij - dat is toch geweldig, nietwaar? De puzzellijst als origineel cadeau, dat is een idee, dat wij met overtuiging kunnen aanbevelen. Niet alleen kinderen vinden het super als hun eigen puzzel aan de wand van hun slaapkamer hangt, maar ook volwassen puzzelaars waarderen de puzzellijst als cadeau met een bijzonder tintje.
Voordelen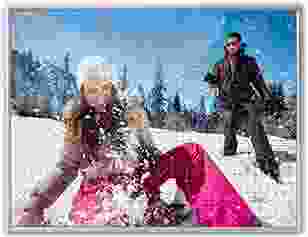 Perfecte pasvorm voor uw fotopuzzel
Precies op maat gemaakte productie
Optimale bescherming, vast zittend en stofvrije omlijsting door stabiel achterwand en glas
Geen slijtage, ook niet bij veelvuldig ruilen van de puzzel
Herbruikbaar (als de puzzel niet is gelijmd)
Onbreekbaar verpakt
Makkelijk bij de puzzel meteen mee te bestellen
Kwaliteit wint altijd
Onze puzzellijst past zo goed bij de fotopuzzel, omdat hij samen met de puzzel is ontwikkeld. Sommige dingen ziet men niet meteen, maar als u precies kijkt, dan ziet u, dat wij hierover heel zorgvuldig hebben nagedacht. Het resultaat is een unieke lijst voor een unieke fotopuzzel.
Aluminium lijst
Stabiel kamerprofiel
Gepatenteerd sluitsysteem
Eenvoudige montage
Kunststof lijst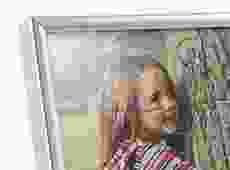 Stabiel kamerprofiel
Profiel verhardt met UV-bestendige folie
Gepatenteerd sluitsysteem
Eenvoudige montage
Achterwand & ophangsysteem
Emissienorm E1 gecertificeerd MDF
Precies passend en stabiel
Veilige hangers voor verticale en horizontale montage voorgemonteerd
Glassoorten
48 t/m 1000 stukjes: Premium echt glas met geslepen kanten
2000 stukjes: hoge kwaliteit ontspiegeld kunstglas
Profiel
Stabiel kamerprofiel
Elegant design
Wij zorgen ervoor dat uw origineel in goede staat bij u aankomt
Verzenden begint bij ons met verpakken, optimaal verpakken. Dit is heel belangrijk, zodat u straks de inkoop bij ons als een positieve herinnering behoudt. Wij willen, dat de bestelling in ieder geval intact bij u aankomt.
Het ontwerp van de verpakking bleek nogal moeilijk te zijn, aangezien onze foto puzzel lijsten een voorkant hebben, die van echt glas is gemaakt. Het goede nieuws is, dat wij verpakkingen hebben kunnen ontwikkelen, die veilig zijn. Meerdere klanten vanuit verschillende Europese landen hebben dat reeds bevestigd. Wij gebruiken dubbel golfkarton, voor de 2000 stukjes lijsten golfkarton vellen BC 2.70 en bij de andere lijsten vellen met de kwaliteit EB 230. Nog meer goed nieuws: Wij versturen onze producten in milieuvriendelijke verpakkingen. Mocht er ondanks alle voorzorgsmaatregelen aan onze kant tijdens het transport toch iets misgaan, dan sturen wij u natuurlijk zo snel mogelijk een nieuwe lijst.
Gebruiksaanwijzing: Zo wordt de fotopuzzel ingelijst
Een ingelijste puzzel aan de muur is natuurlijk een schitterende decoratie. Voor de 48, 100, 200, 500, 1000 of 2000 stukjes hebben wij te allen tijde de passende lijst paraat. Voor de verschillende eigenschappen van de puzzel varianten zijn er verschillende soorten puzzellijsten nodig.
Het inlijsten van een fotopuzzel is niet moeilijk. Hoe dit gaat kunt u lezen door op de volgende links te klikken:
Puzzellijst ophangen
Een puzzellijst ophangen is niet zo moeilijk, als u op een paar punten let. Het belangrijkste is dat de fotopuzzel straks recht, maar ook zeker hangt. U heeft daarvoor de volgende dingen nodig: potlood, meetlint, een spijker, een hamer en een waterpas.
Laat u eerst de puzzellijst door iemand vasthouden op de plek waar hij heen moet komen en kijkt u dan van een afstand hoe het daar werkt. De hoogte hangt af van hoe het naar uw gevoel past. In een galerij worden lijsten bijvoorbeeld zo opgehangen, dat het midden net ietsje onder ooghoogte hangt. Houdt u bij het uitrichten rekening met bestaande hoeken in het interieur (deuren, ramen, kastjes), zodat het complete plaatje straks klopt.
Markeert u het midden van de bovenrand met een potlood op de muur. Meet u dan even de afstand tussen de hanger, die u gaat gebruiken, en de bovenste rand. Nu weet u waar de spijker hoort te komen. Een gewone staalspijker is voldoende, slaat u deze met 45 graden in de muur. Als uw muur een beetje poreus is, dan neemt u liever een schroef en een plug. Met een maatje 6 schroef en plug hangt de lijst goed vast.
Om de puzzellijst netjes recht te hangen is een waterpas een goede hulp. Legt u de waterpas even boven op de lijst en richt u de lijst totdat de luchtbel in het midden staat.
Verdere puzzelbenodigdheden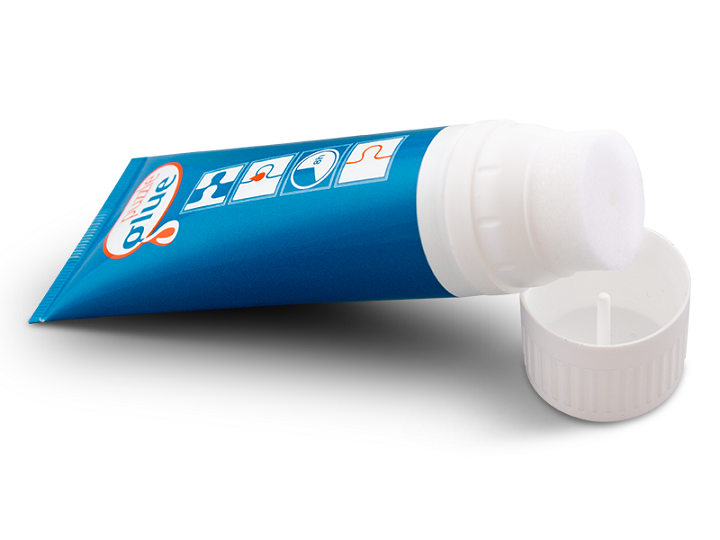 Na het leggen komt het plakken. Met de puzzellijm bescherm je niet alleen de foto, maar conserveer je de puzzel voor een hele lange tijd. Er kan zo geen stukje meer verloren gaan.
Naar de puzzellijm
De nog niet ten einde gelegde fotopuzzel zomaar achterlaten of ingewikkeld op een onderlegger door de kamer dragen behoort nu tot het verleden. Onze puzzelmat maakt het leggen en het verplaatsen van de puzzel een stuk makkelijker.
Naar de puzzelmat