Onze alternatieven voor de hartpuzzel
Productbeschrijving
De fotopuzzel met 600 stukjes valt op door zijn bijzondere hartvorm. Hierdoor is deze puzzel uitstekend geschikt om uw genegenheid aan een bijzonder lief persoon te tonen. Waarom niet eens een originele liefdesverklaring maken? Of zoekt u nog een idee voor een perfect huwelijksaanzoek? Of zegt u hiermee eens op een andere manier hartelijk dank - geen probleem met onze 600 stukjes puzzel! Doos lay-outs met liefdevol ontworpen designs en een precies op maat gemaakte lijst met een mooie zwarte passe-partout kunnen tijdens het bestellen worden uitgezocht.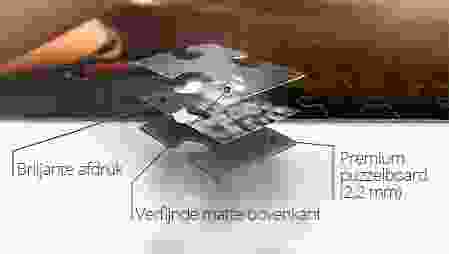 Leeftijdsadvies
Verpakking
De fotopuzzel wordt in losse stukjes geleverd. De puzzelstukjes zitten in een plastic zakje, dat zich in de puzzeldoos bevindt.
Maat van de doos: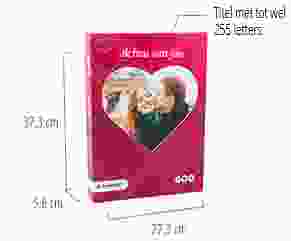 Maat van de puzzelstukjes:
In verhouding:
Tips & ideeën
Aanbevolen resolutie
De drukkwaliteit van uw fotopuzzel is afhankelijk van de resolutie van uw foto. Voor een fotopuzzel met 600 stukjes raden wij een foto met een formaat van 3409 x 2567 pixels aan.
Belangrijk: Let u goed op, dat uw foto niet wazig en vooral niet onderbelicht is.
Ontwerp tips:
Bijzonder romantisch is een lieve boodschap zoals "Jij bent mijn liefste" of "wil je met me trouwen?" op een hartpuzzel te zetten. Een fotocollage in de vorm van een hart laat ieder hart sneller slaan.
Meteen na de upload van uw foto ziet u in de preview welk deel van de foto zal worden afgesneden bij het maken van de hartvorm. U kunt hier de snijlijnen verschuiven, zodat het hoofdobject precies in het hart komt te staan.
Passende gelegenheden
Valentijnsdag
Moederdag/Vaderdag
trouwdag
huwelijksaanzoek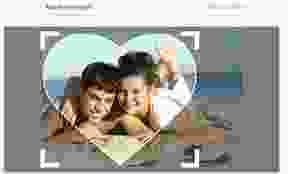 Puzzel varianten
Kies uw fotopuzzel:
Puzzelbenodigdheden
Beoordelingen
De beoordelingen hieronder hebben alleen betrekking op het bestelde product en zijn eigenschappen. Alleen klanten, die het product hebben besteld, kunnen een beoordeling afgeven.
Veel gestelde vragen
Kan ik mijn fotopuzzel zowel horizontaal als ook verticaal bestellen?

Bij de fotopuzzel in de vorm van een hart kunt u alleen de verticale vorm bestellen. Als u een horizontale foto heeft, dan verschuift u de snijlijnen in de preview tot het past.

Hoe kan ik mijn gelegde fotopuzzel voorbereiden om hem bijvoorbeeld aan de wand te hangen?

U kunt uw fotopuzzel met onze Puzzel lijm vastplakken. Een nog beter alternatief is onze Puzzellijst waarmee u de fotopuzzel met meer stijl aan de wand kunt hangen.

Kan ik de status van mijn bestelling zien?

U krijgt per e-mail een bestelbevestiging. In deze bevestiging vindt u een button, waarmee u de actuele status van uw bestelling kunt controleren. Kijkt u even in uw spambox als de bevestiging niet binnen 15 minuten zichtbaar is.
Als u op de button in de bestelbevestiging klikt, komt u op uw persoonlijke statuspagina terecht. Daar vindt u alle informatie over uw bestelling, zoals de betalingsstatus, de voortgang in de productie enz. Zodra uw pakket de productie verlaat, verschijnt hier ook het UPS tracking nummer. Als u op het tracking nummer klikt, wordt u naar het UPS tracking systeem geleidt, waar u het pakket kunt volgen.
Ook in de verzendbevestiging vindt u een button, waarmee u het pakket kunt volgen.